What We Do at The Marion Institute
You don't have to keep struggling like this.
If you had another chronic disease, you wouldn't blame yourself, you wouldn't delay getting treatment, you wouldn't feel guilty. Addiction is a chronic brain disease that you cannot control on your own or overcome without professional assistance at a drug rehab center. Finding the right treatment for you is as easy as finding the addiction treatment facility that customizes its programs to the needs of the client. At Marion Institute, our structured and flexible addiction recovery methods are designed to meet the needs and requirements of your unique circumstances.
After you have eradicated denial, you will enter one of our drug detox clinics to go withdrawal symptoms safely and efficiently. With the proper supervision and guidance of our addiction professionals, you'll get through the often unpleasant withdrawal symptoms with as much ease as possible. Detox at Marion Institute works to make you comfortable while your body is ridding itself of the chemical toxins that keep you physically dependent. Eliminating this physical addiction is the key first step to getting your addiction recovery started correctly and efficiently.
Next, one you have undergone detox and don't have any more detox symptoms, you'll transition into the long-term portion of addiction treatment. First, you will have one-on-one therapy sessions with a personal counselor to enable you to get your feelings off your chest, design a customized treatment plan that includes dual diagnosis screening, and receive the proper treatment for an underlying trauma or mental illness.
First, you must be screened for dual diagnosis when you begin long-term therapy. This is a crucial component that will shape your overall treatment. That is why it is necessary to be screened for dual diagnosis in the beginning, to know how to plan your personalized recovery plan. Nearly half of all people with addictions have a mental illness of some kind. Whether you have underlying depression, anxiety, bipolar disorder, or a past trauma, your ailments will be accurately handled to ensure you have the best chances of staying sober.
Common Concerns
1Do I have to attend group therapy?
Yes. Group sessions are an essential tool for any drug addiction treatment. We understand people don't all want to share, but we ask that you at least listen. We will, however, encourage you to speak, and to do so honestly. The community that is forged here will provide the empathy, sympathy, and insight you need to stay motivated and sober.
2What is dual diagnosis?
Dual diagnosis is when an addiction coexists with an additional mental health disorder. Nearly half the people with addictions require simultaneous treatment for both issues. With the root cause of your addiction addressed, we can work towards healing your overall mental health and empowering you to stay off drugs.
3How long does treatment last?
There is no short answer to this. Usually, people stay at Marion Institute from 30 to 90 days, but neither of those estimates will encompass all of addiction treatment. You will be in recovery in for what is likely to be many years. Don't worry, it won't seem like it. The guidance and support from our professionals will make the whole process simple.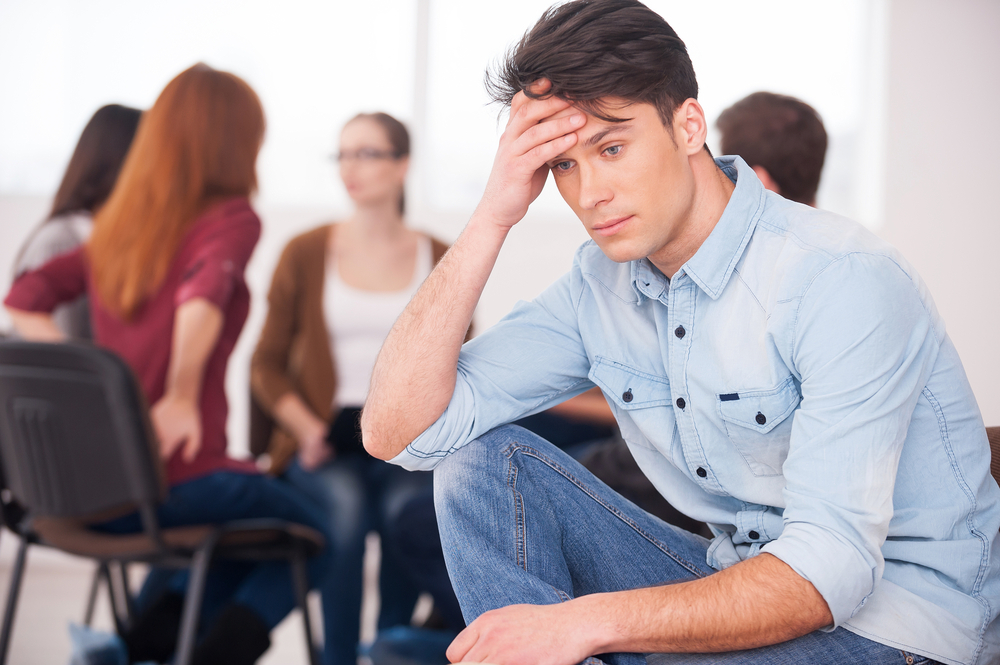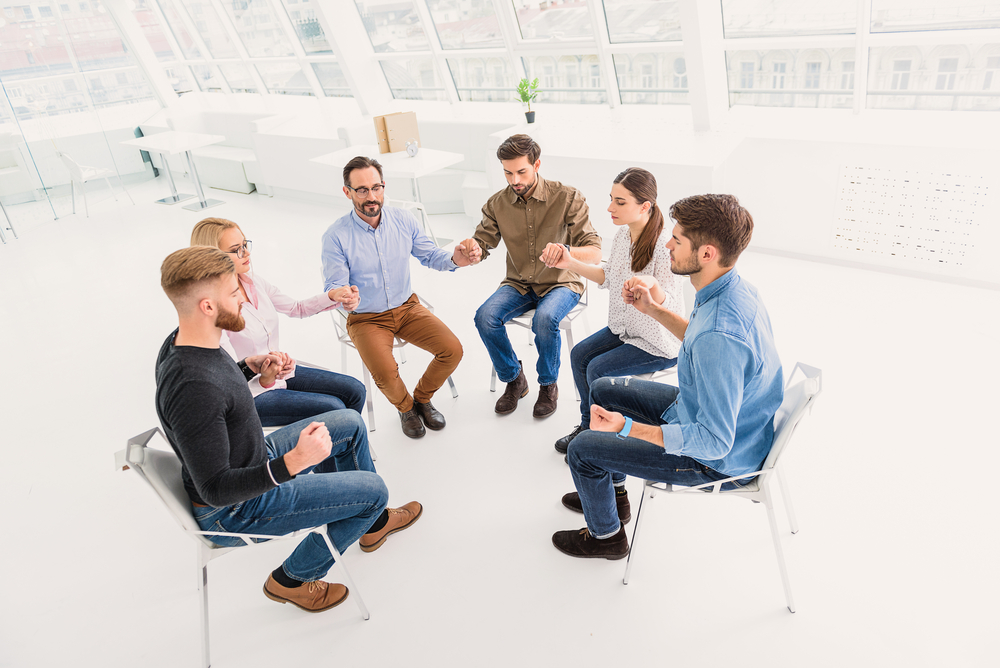 Group therapy is a terrific benefit to all clients on a Marion Institute addiction treatment clinic.
We encourage all our clients to take part in group sessions honestly, with open transparency. If you are fully open to the process, you will benefit more from it. During group meetings, you will have the opportunity to vent your struggles, here similar stories from others, and exchange invaluable advice that may help you long after you have left a Marion Institute drug rehab. The bonds that form here are extremely important to realizing addiction isn't your fault and that help is nearby to provide the support you need.
74
Certified Professionals
Your customized treatment plan will also include steps for aftercare services.
When you go to leave our substance abuse treatment facility, you will have the guidance, support, and activities set up to ensure that you have the ability to stay sober indefinitely. Again, whatever you need will be in place. You simply have to follow your treatment plan and you'll have the best possible chances at keeping sober.
"It's never too late to be what you might have been."
---
Aftercare Services
Addiction recovery doesn't stop when you leave our doors. You will leave us with a specifically catered addiction recovery plan that will meet your needs and enable you to stay sober. Much like your personalized addiction plan at our rehab, you will have everything in place including therapy and group meetings. It will be a continuation of treatment, merely carried out on your own. It is absolutely vital to stick to treatment to prevent relapse. You'll be surprised how great you feel.
Education and Laboral Preparation
We are here for you for the other things in your life that have been affected by your addiction. For example, we assist our clients with job and school preparation. Whatever you need to become productive again will be put in place so that you don't have to worry once you are living your daily life. Keeping productive is key to recovery. Allowing your mind to be preoccupied instead of worrying about addiction is absolutely vital.
Detailed Results and Objective Analysis
Your program is comprehensive, meaning we look at the results throughout and determine if a better strategy would be more effective. We are open with you about what is working and what isn't. Having said that, we need your honest feedback to tell us how your symptoms and cravings are. We can't help you if you don't help us.